ABOUT UNIVACCO
Sustainability
For decades, UNIVACCO is a name you can rely upon to deliver fantastic graphic printing results. We focus on producing quality hot/cold foil for you, at the same time, we keep thinking about what we can do more for the planet.
GREEN PRODUCTION
Use Eco-solvent formulas.
Use low carbon formulas.
Procurement of green raw materials.
Suppliers are audited to follow green raw materials.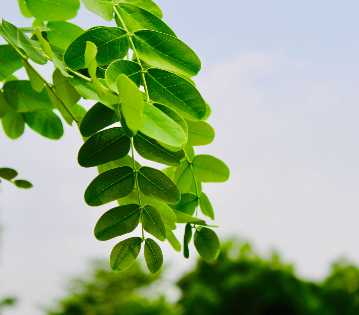 Increased rate of production of water-based formula products by year.
Regenerative Thermal Oxidizers (RTO) recycle combustion is being used and reduced VOC emissions.
Energy consumption for manufacturing units is reduced by years.
Implement clean production effectively enhances overall resource productivity.
Environmental Management - ISO 14001:2015
Greenhouse Gas Management - ISO 14064-1:2018
Carbon Footprint Requirements & Guidelines - ISO 14067:2013
Energy Management System - ISO 50001:2018
Occupational Health and Safety Assessment Series - ISO 45001:2018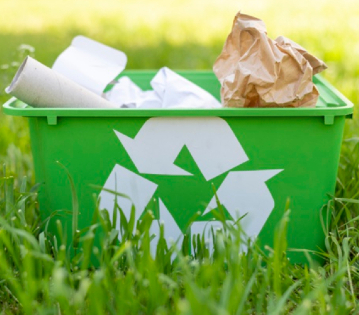 Reuse of solvents and resins
Many roll packing methods used are reusable and being returned from our customers' sites for further long-term usages and deliveries.
Very high coverages of stamping foil applied can be removed by de-inking process and recycled into pulp again finally into new paper and carton.
Recycle used PET rolls with best-in-class partners.
Wherever it is possible, we are minimizing and avoiding waste in all steps across the manufacturing, slitting, and shipping process.
On a local basis, we work together with chosen and audited partners in the field of foil waste recycling, to which we and our customers deliver sorted foil waste back.
Another large part of waste foil is being processed preferably by waste to energy plants, saving and replacing valuable resources by energy recycling and production of fuel surrogates.
Environmental Facts
Certificates
No hazardous materials.
Comply with food safety regulations (food contact materials).
Comply with consumer product safety regulations.
Comply with toy safety regulations.
Comply with packaging regulations.
No polyester carrier film remains on the applied substrate which makes the application plastic-free.
TURNS CHALLENGES INTO OPPORTUNITIES
We are challenged by the global environment changes, strict regulations, and the demand for eco-friendly products. As for the development of green energy products and green production strategies, Univacco also actively promotes environmentally friendly formulas, raw materials, and coating techniques.
If Packaging Have Univacco Foils on Them Are Recyclable?
Hot or cold foil is neither a laminating film nor a metallic paper/board.
Both hot and cold foil transfer layers are the thinnest coating of aluminum, which coating weights are often less than conventional inks. This does not affect recycling processes.
Hot and cold foil transfer layers which contain no hazardous substances and is easier to recycle.
Substrates printed by hot foil/cold foil stamping are repulpable in normal paper and board recycling
No plastics remain on the packaging.
The used PET carrier of foil stays within the industrial waste cycle, not on the finished product.
| | |
| --- | --- |
| | |
Univacco Hot Stamping Foil Passes Deinking Test

A hot stamping foil provided by Univacco Technology Inc. ("Univacco") has been certified in the highest level of deinkability by the International Association of the Deinking Industry (INGEDE).


Univacco Receives Compostability Certification

Univacco Technology Inc. has gained a DIN CERTCO certificate for hot stamping foil 705, confirming that as an additive that is safe for the composting process.

Through rigorous lab testing, Univacco 705 fulfills the evaluation criteria for compostable materials as outlined in the European Standard EN13432 and North America Standard ASTM D6400. After decomposition, substrates decorated by Univacco hot foil 705 leave no toxic residues nor show any negative effects on the environment.


Meet Sustainable Development Goals

To fulfill corporate social responsibility and to promote economic, environmental, and social development, Univacco strives to achieve sustainable development and deliver high-quality products. Univacco deeply recognizes the urgency and responsibility the company holds for implementing the 2030 Sustainable Development Agenda and its 17 Sustainable Development Goals (SDGs).